Coffee & tea
family business since 1949
Our family coffee roastery, unique in Bruges, located in the heart of the city, has been founded in 1949. The shop in Ghent is now celebrating its 10th anniversary.
The coffee is roasted on site and still in an artisanal way. High quality standards are set in the selection of the coffee beans in the countries of origin. Javana mainly chooses Arabica coffees for its blends. The traditional roasting process allows the coffee to retain its full flavour, aroma and character, in contrast to factory coffee. The specially designed coffee packaging with valve ensures optimum retention of the aromas!
1986
Jacques Verhaeghe searching for the best quality coffeebeans in Guatemala.
Coffee beans of various origins are mixed, so that despite variations through the harvest, the same quality is always maintained.
Some blends contain coffee beans from eight different countries in order to obtain an even coffee taste. How this is done exactly belongs to the tricks of the trade and years of experience.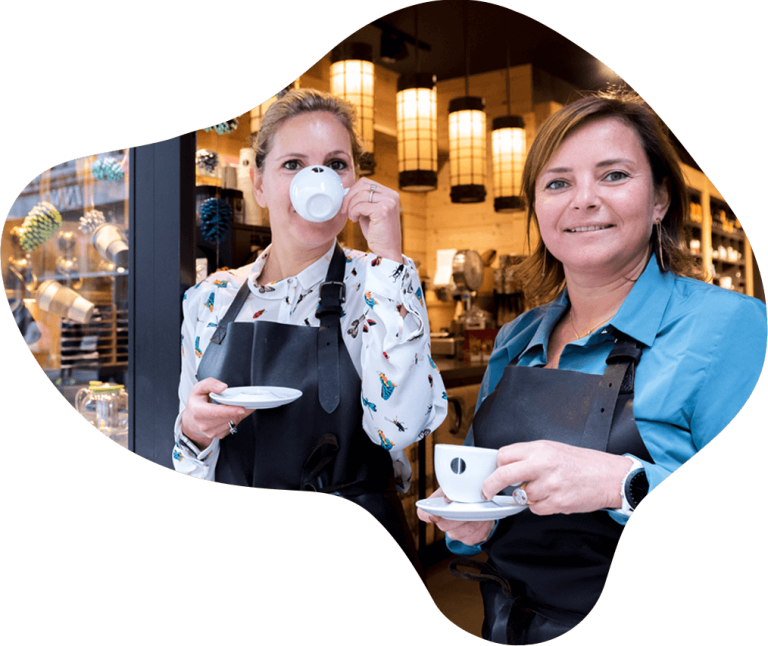 Since 1949 Javana has also specialized in the import of various teas.
What initially concerned mainly pure origin tea, has developed over time into a large assortment of origin, aroma, fruit teas and infusions. The latest, but not negligible development, is the rise of Chinese and Japanese green teas, both pure and flavored, and rooibos from South Africa.
Javana offers a wide choice of high-quality coffee, tea and accessories for private individuals, retailers and the catering industry.